Ho Chi Minh City, 10th  to 13th October 2023
Please note the charges for our 19th Annual SCN International Conference. Note that any optional Conference events, if you are participating, are not included within below pricing.
In addition to these charges, please also make sure you reserve with the hotel at our preferential rate – details shortly.
Registration is now open !
CONFERENCE REGISTRATION 
SCN Member – US$975
SCN Partner & Potential Members- US$1250
Guests (Spouse, etc…) – US$300 (Inc. lunch, Welcome Cocktail & Banquet- note no access to Scheduler)
---
POST CONFERENCE "Wind Down Weekend" – Friday 13th Oct – Sunday 15th October
Optional weekend relax after the conference for SCN members in Nha Trang, Vietnam
Single Room (1pax):          US$ Tbc
Double Room (2pax):        US$ Tbc
Includes  dinners, hotel with breakfast (2 nights) and some extra treats.
---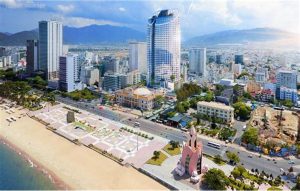 ---
CANCELLATION CONDITIONS:
Before 1st July, 2023 – 100% Refund
Before 15th August, 2023 – 50% Refund
Before 15th September, 2023 – 25% Refund
Already a member?
Login below to speed up your conference registration. We will automatically populate parts of the form for you based on your member details.