Lisbon City Tour - Tuesday
---
Tuesday 30th April 2019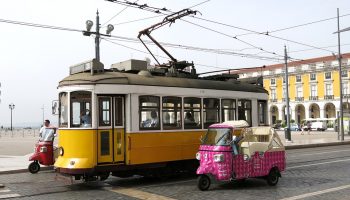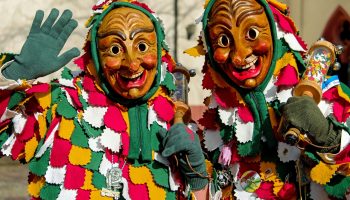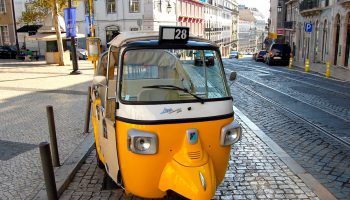 You can't come to this beautiful city without taking a look round with your SCN friends and networking before all the meeting starts, so we are preparing for you a relaxing and enjoyable tour of the city that will take you through Lisbon.
Lisbon, the capital of Portugal, is a charming city full of charismatic neighborhoods that you are invited to discover by the most delightful vehicles, the Tuk-Tuk which provides access to narrow and exclusive streets.
We'll make a couple of stops to sample delicacies – ginjinha anyone? – and later stop for a typical lunch with the group. How does that sound?
Please join us to take a look around, you can sign up during registration (or if you've already registered and now want to participate, drop us an e-mail: hello@securitycargonetwork.com)
(Be sure to arrive on Monday 29th April as the tour is Tuesday 30th in the morning)
Interested in sponsoring the Tuesday Tour? Please Contact us
Cost and Registration
---
Cost of tour, including entry fees and lunch: $150.00
(Lunch and snack included)
Cost of networking opportunities during tour: PRICELESS!
Please sign up during registration.