Cartagena Catamaran & Chiva Rumbera - Friday evening
---
Friday 21st April 2023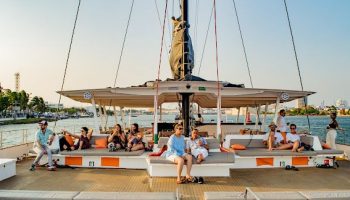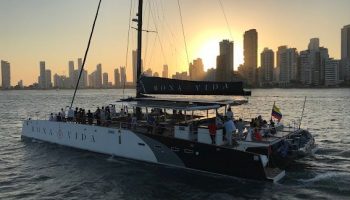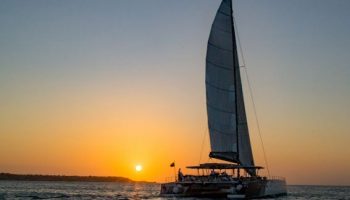 You can't visit Cartagena de Indias without taking a look round with your SCN friends,  so we are preparing for you a thrilling and enjoyable night.
We will start our evening taking a catamaran at sunset. Enjoy magnificent views of the city skyline, with plenty of time to take some photos, eat your dinner & chat with your SCN friends or just sit back and watch the sunset over the sea.
Upon our return to solid ground,  we will take a trip round the city on a Chiva Rumbera bus, guarantee of drinks and party well into the night.
It will give all the opportunity to see Cartagena's vivid night life, have a caribean dinner and some drinks!!
Cartagena brings together the charm of colonial architecture, the excitement of a vivid night life, fascinating cultural festivals, and lush landscapes.
Please join our RUMBERA party, you can sign up during registration (or if you've already registered and now want to participate, drop us an e-mail: hello@securitycargonetwork.com)
Interested in sponsoring the Chiva Rumbera party? Please Contact us
Cost and Registration
---
Cost of Catamaran & Chiva night, including dinner and drinks: $160.00

Cost of networking opportunities during party: PRICELESS!
Please sign up during registration.